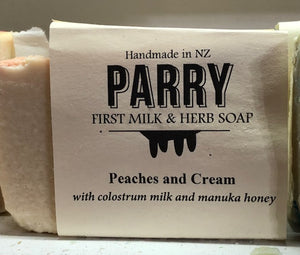 This beauty bar has a peach orange-floral scent with fresh greenery notes and musk undertones and has universal appeal.
• 
Very popular in the markets
• 
Great for dry and sensitive skin
• 
Fresh and exciting after tones
Hand-blended using saponified oils of coconut, olive, rice bran, sustainable palm, sunflower, grape seed, sweet almond, avocado. Manuka honey, Bovine colostrum, essential and fragrance oils.
Achieved result: Delicate clean with soft floral after-tones.
Available in two sizes; Large (approx. 120g) and Medium (approx. 60g)