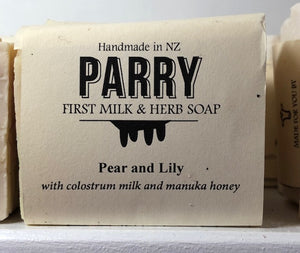 A gentle blend of burdock and dandelion herbs renowned for their health benefits, crafted with our popular pear and lily fragrance.
• 
Great for all skin types
• 
Added trace vitamins A, B1, B2, D, and E.
Hand-blended using saponified oils of coconut, olive, rice bran, sustainable palm, sunflower, grape seed, sweet almond, avocado. Manuka honey, Bovine colostrum, essential and fragrance oils, natural herbs and plant material.
Achieved result: Soft and subtle tones that soften the skin.
Large size only (approx. 120g).