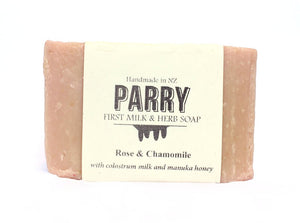 Combining the queen of floral scents with the wonderful soothing and healing qualities of chamomile.
Very popular as a gift
Great for dry and sensitive skin
New Zealand inspired
Delicate romantic fragrance
Blended using saponified oils of coconut, olive, rice bran, sustainable palm, sunflower, grape seed, sweet almond, avocado. Manuka honey, Bovine colostrum, essential and fragrance oils, natural herbs and plant material.
Achieved result: Very delicate clean with soft tones.